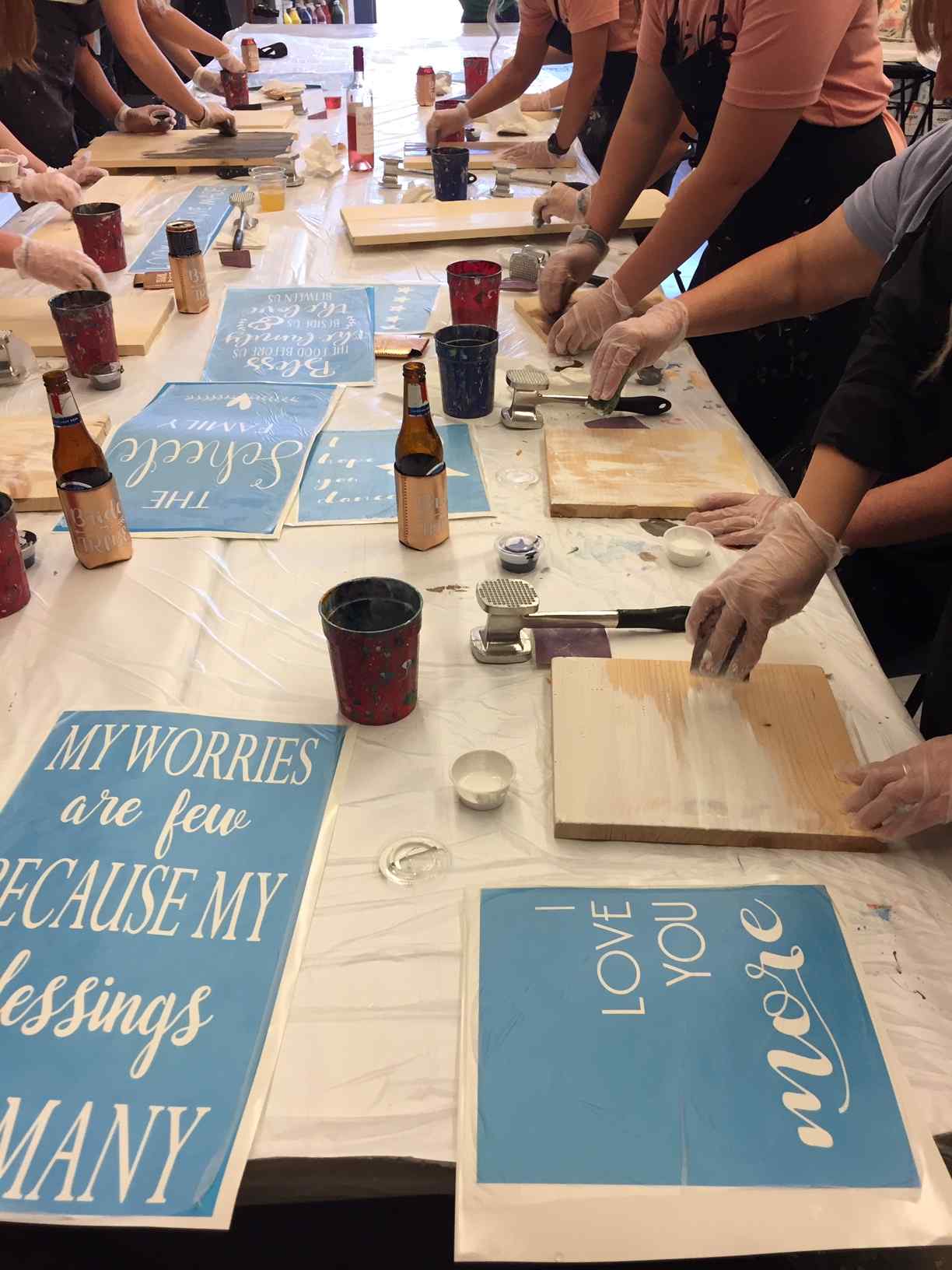 A fun activity to do together in Lincoln that caters to all ages!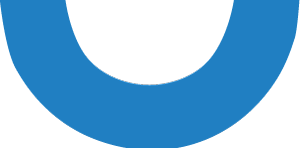 Corky Canvas Lincoln Private Party Information
The Corky Canvas is a unique way to celebrate any event! You'll make memories that you and your friends/co-workers are sure to talk about for years to come. Plus, everyone will take home their masterpiece to remember the special occasion! Please read the following information about private parties to see if booking one is for you.
Your party needs to contain a minimum of 10 people and a maximum of 34 (this maximum number may need to decrease if you are doing a Corky Boards Class).
Your party will need to decide between a Canvas Painting Class or a Corky Boards Class. We provide all the materials!
Canvas Painting: Paint as a group, step-by-step together! Choose which painting you want your group to do by looking at our available paintings in our canvas gallery.
*We can come up with a custom painting for a $25 fee.
Corky Boards: Create your own wood signs as a group, step-by-step together! Each individual party member will choose which stencil design they want to create before class during registration. Please look at image examples of all of our available stencil designs in our boards gallery .
Availability
You will need to choose an available date and time for your party.
During the week you can book on Mondays, Tuesdays, Wednesdays during the day, Thursdays, and Fridays during the day.
During the weekend you can book Saturday mornings at 10am, and Sunday evenings at 5pm.
If you have a group of 15 or more, we may be able to accommodate you during the day on Saturday if available.
Duration
Canvas Painting Classes are 2 hours long, and Corky Boards classes are 2.5 hours long.
This can be adjusted if you are looking for a shorter class.
Deposit & Cancellation
A $200 refundable deposit is due when booking your private party. Once we have received your deposit, your party is confirmed and will be officially added to our calendar.
Please be aware that if you cancel the event or don't reach the 10 person minimum, the deposit is non-refundable unfortunately.
Food & Alcohol Policy
You may bring your own food and non-alcoholic beverages to private parties.
No outside alcohol is allowed, and no open leftovers may be taken home.
Off-Site Events
If you have a group larger than 34, consider having us come to you for an off-site event!
We charge a $50 fee for events in Lincoln, and a $100 fee for events outside Lincoln or for groups larger than 70 people.
We bring all of our supplies with us. Aprons and easels are in limited supply.
We need tables and chairs set up for us along with easy access to trash cans and a sink for filling water and washing brushes.
Please inform us where we should park our vehicles.
We will cover your provided tables with plastic if you haven't covered them already. Please note that we are not responsible for any mess that may occur by your attendees!
We are responsible for our own mess; we clean up what we bring in.
If doing a Corky Boards class, we will need to decide on a limited color palette for attendees to choose from.
We will need access to the space at least 1.5 hours in advance to set up our materials.
If you don't have enough people for a private party or want to book on a Friday or Saturday night, please feel free to register for one of our regular classes instead! Simply include a similar group name when registering and we will make sure to seat you together.
To inquire about availability and to get the booking process started, please fill out the contact form and we will get back to you as soon as we can!
*Private party inquiries made over the weekend will be responded to the next business day.*