Frequently Asked Questions
Have a question? You might find it below!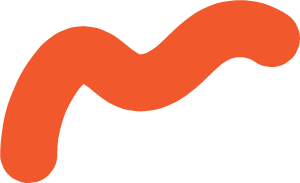 Can we come by anytime to paint?
We have specific class times set that you are able to register for! Click the book now button to see our future availability!
What do we need to bring?
Nothing! We provide everything here. Just bring yourself and we will take care of the rest!
Do you need to have an art background or experience?
No way! Our talented team will lead you every step of the way. You will be surprised with what you can come up with! The alcohol helps as well 😊
How do I register?
Our event calendar will show you the dates and times of all our upcoming classes. Just click on the day and time of the class you want to register for and follow the step-by-step checkout process. You will receive an email confirmation after payment.
Please note that online registration closes 1 hour before canvas painting classes, and 24 hours before Corky Boards classes. Walk-ins are welcome for painting classes, but if you would like to be able to choose your stencil design for Corky Boards you will need to register in advance.
What do I need to book a Board Class?
Our boards consist of different sizes and prices, therefore it's important you visit our Gallery to take note of the design and size you would like to recreate at Corky Canvas, then book a board class with us through our Booking Calendars.
What is parking like?
OMAHA LOCATION: There is a garage a block up the street from our store, between Stories Coffee and Chase Bank. This will be on the south side of Farnam St. *Make sure to bring down your ticket and we can validate it. You will receive your first 3 HOURS FREE!
There is also metered street parking. Keep in mind we do not have quarters here, so make sure to bring your own or you can use the Park Omaha App.
LINCOLN LOCATION: We have a parking lot right outside our location. This lot does fill up on Friday and Saturday evenings, so come a little earlier if you'd like to find a closer spot. There is parking available on the street behind the building, but know that it becomes a tow away zone after 9pm.
Can we bring our own alcohol?
Unfortunately, no outside alcohol is allowed, but we do have drinks available for purchase. There are lots of options; see our Menu section to find more information on what we offer and pricing!
Can children participate?
We do not have a strict age requirement, however all children 15 and under attending our regular classes require supervision. We have classes geared more towards younger artists, and those are labeled as "all ages welcome" on our calendar!
Your Title Goes Here
Your content goes here. Edit or remove this text inline or in the module Content settings. You can also style every aspect of this content in the module Design settings and even apply custom CSS to this text in the module Advanced settings.
What is the difference between boards and canvas?
At our studio, we offer two unique experiences: canvas and boards.
Canvas is our classic paint and wine studio, where you can unleash your creativity on a blank canvas. Our talented instructor will guide you step by step through the painting process until you have a masterpiece of your own. You'll be able to choose from a variety of painting options and explore different techniques to create your desired artwork. Canvas paintings are made on traditional canvas surfaces.
On the other hand, boards represent our wine and sign studio. In this session, you'll have the opportunity to select a sign design from our boards gallery that catches your eye. Our instructor will then walk you through the process, step by step, using stencils. This means that even if you're not confident in your artistic skills, you can still create a beautiful sign by following the instructor's guidance. We offer a wide range of stencil designs, allowing you to personalize your sign based on your preferences and style.
Whether you choose canvas or boards, both experiences promise an enjoyable time of creativity and self-expression. So, gather your friends, uncork your favorite bottle of wine, and let the artistic journey begin!
If you have any further questions, please don't hesitate to ask.
Can we book a private party?
How many can we have in a group?
There is no group size limit, just a class limit of 50 for our Omaha location and 34 for our Lincoln location.
How many people can fit in a class?
OMAHA LOCATION: We can fit 50 for all classes.
LINCOLN LOCATION: For our painting classes, we can seat 34 people. For our Corky Boards classes, we can fit about 25 (this number can possibly increase depending on which designs everyone is choosing).
Can we sit together?
Absolutely, this is a place for friends and family! When registering there is a "who are you sitting with?" text box. Type in a group name or the names of those you want to sit with and we will seat you together.
Can we bring food?
You may bring food to private parties. We don't serve food unfortunately, but we have chips and candy available for purchase if you need a snack!
What if I can't make my class? Can I reschedule or get a refund?
Definitely! If you can't make your class please let us know by emailing us at omaha@corkycanvas.com or lincoln@corkycanvas.com. We will happily keep your purchase until you have decided which class you'd like to reschedule to; there's no time limit to reschedule! If you are sure you aren't looking to reschedule we can refund your purchase.